Do you have Exchange Mania?

We all know it. You've sent your application and the only thing you have left to do now, is to wait. If you've applied early, we're usually talking about many months of waiting. So what else is there to do, when you're completely obsessed with the thought of going to another country for a whole year?
Going rampage on the web
You can go a rampage through cyberspace, looking up every kind of information regarding exchange students, that you can get your fingers on. You can stalk blogs of previous, current or other upcoming exchange students. You can join communities to discuss it with other people in the same situation as you. You can create your own blog and post about your progress, your thoughts and other things from your life.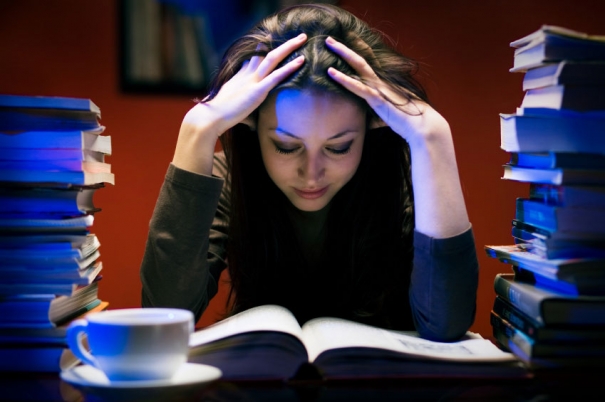 Generally, there's a lot to do if you're restlessly waiting. People who do things like mentioned above are usually said to have 'exchange mania', meaning they're constantly (as constant as they can, at least) thinking about their upcoming exchange year; how it will be, what their host family will be like, which new friends they'll get and so on. Reading lots of blogs and information websites are also signs of exchange mania.
Exchange mania is good to have
Exchange mania should not be considered as something bad, though. It just shows that you're devoted to your decision and that you have the will to go through it with a positive mind, as well as showing that you're really interested in learning the culture of another country. In fact, these traits are what organizations are looking for, when they interview students. Also, having exchange mania is really great when it comes to information gathering, as you will be – most likely – reading a lot about the country you're going to.
On the downside, if you try to talk with your friends about it, they might not be able to relate to you or understand why you are so excited to go. They may not have the same interest in traveling, experiencing and learning as you, or they might simply just be content with their life where they are now. Therefore it is good to find other exchange students to keep in contact with while waiting. Continuously talking about the exchange to your friends may not be a good idea, if they are not interested, as it will come to annoy them over time – surely no one wants that!
All in all, exchange mania is a great thing, as long as you're able to stay focused on the things in the present!
Did you like this story?
Show your support and encourage us to work even harder by recommending it to your friends.
What to read next:

As an exchange student you will spend most of the time in school. It is very important for you to create as much positive influences in school as possible.

Don't be scared of calling people if they want to hang out. It is just a way to make them feel interested as well and almost every time they will help you get into the friendship-gangs.

Most host families do it because they are interested in learning about other countries and cultures. Be prepared to share yours!
Get more involved:

Discuss, ask questions & make friends from all around the world. Become a member and lets create a community where we respect and are extra nice to each other.