How to become an exchange student
Going on an Exchange is really a fantastic, fun and good experience! By being an exchange student you will be learning a new language, new culture and also a lot about yourself. For more information about why you should become an exchange student read - "5 best reasons why you should become an exchange student".
So now you're browsing the web and have gotten interested in a year abroad as an exchange student. What do I do? How do I start the process? I'm going to write about the first step and hopefully help you a bit on the way.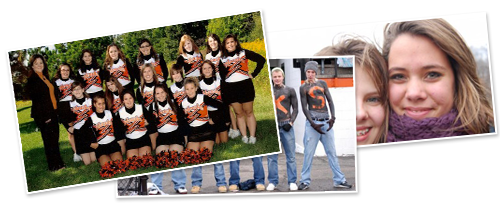 Be sure!
Being an Exchange Student is not easy. It's actually demands a lot from you as a person and you have to be ready and aware about this before applying to a program. The best thing you can do is to read everything about an exchange year. Use google to find articles, stories, guides about exchange. Register to exchange student forum and start engage with people that are in the same position about you. Yes, you need to go Exchange Mania!!
When you have spent insane much time on reading and engaging with others take out a paper and pen. Write down 10 positive things why you should go on an exchange and 10 negatives.
It's always good to have your thoughts written down on papers because they become much more tangible. It's also so much easier to explain to your parents why you want to become an exchange student when you have it on paper.
First step in the process
The first step in the process to become an exchange student is to contact an Exchange company and find out more about the programs they offer. It's the exchange program that takes care about all the paper work and finds a school, host family for you in your exchange country.
Through our directory at Exchange Student World you'll find exchange programs from all around the world. I would advise you to contact as many companies as possible. Do your research before you chose program because they will have much influent if you will have a great year or not.
Did you like this post?
Show your support and encourage us to work even harder by recommending it to your friends.
What to read next:

Being an exchange student can be expensive. We have tried to list all costs involved of being an exchange student for a year.

Foreign exchange is eternally awesome! The following list includes our top five reasons why going on a foreign exchange is a worthwhile life experience.

After a couple of days of getting to know eachother as "hostsiblings" I started to realize something else. Was he flirting with me? And, did I flirt back? You got it right.
Become a member:

Discuss, ask questions & make friends from all around the world. Become a member and lets create a community where we respect and are extra nice to each other.