Host family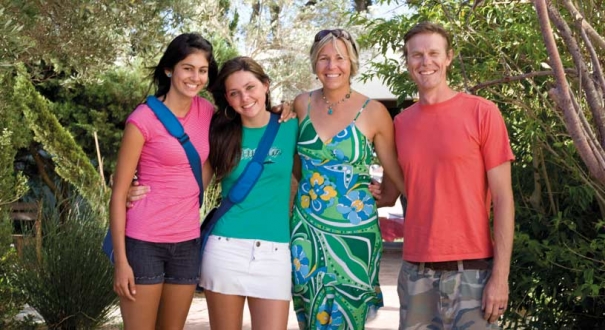 Your host family is a big part of your year abroad. You should keep in mind that they put aside a lot of time for you. They also put a lot of effort into making your exchange year as good as possible.
Most host families do it because they are interested in learning about other countries and cultures. Be prepared to share yours! They are also responsible for you during your stay; therefore you must follow their rules. You might be surprised to be told you have a curfew (when you must be home) when that is not something you have back home. Most likely a lot of other things will be different as well. The only thing to do is get used to it. This adjustment is pretty easy for most exchange students, but not for all. One of the secrets is to talk about things. If you have a problem, say so! Little problems which can be easily fixed can turn into big ones if no one knows they are there.
You should be aware that you can change host families, but this should be a very last resort. Try and work out problems; use your organization's representative to help. That's what he or she is there for. But, if you really feel it's not working, and everyone has tried, don't be afraid to ask for a change.
Did you like this post?
Show your support and encourage us to work even harder by recommending it to your friends.
What to read next:

If you are interested in sports you will probably get busy very easily. Many countries also offers many different kind of sports then maybe you are use to.

When your own child is about to go away for a whole year, everything is about the exchange student, it isn't many that think that it is an incredibly large difference for the parents.

But after a month you will be back to normal, with usual TV-nights or maybe a night with the computer. It is often then, when you are not doing anything, that you long back to your year as an exchange student.
Become a member:

Discuss, ask questions & make friends from all around the world. Become a member and lets create a community where we respect and are extra nice to each other.