Host again or not
What a whirl wind of emotions hosting a student has been for you and your family. Many new wonderful memories, new family members and so much more! Now that your student has been home for a couple of months or maybe even a year, you might now find yourself wondering if you would want to host again..
This questions could possibly draw up some serious emotions for you. You remember the happy times but the hard part of saying goodbye and missing your student has you really wondering if you could possibly go through all of that again. You also if you had a wonderful year might wonder if a new student would do just as well. You might have very high expectations due to a wonderful year. Possibly you had just an okay year and are worried if it might go worse, or just hopefully better. These are just a few questions you will approach while making this decsion.
You must always bear in mind, that not every student is the same, not every experience will be the same. Even if you pick a student from the same country you will most likely get a student with a differnt personality. You can not base your new year with a new student on the previous student. That is not fair to anyone. Your new student deserves a clean slate. No matter what your previous experience was like. If you had a good year before you might find yourself wishing to talk to your new student about the last one. A little bit of this is okay, however if you go over board they are likely to feel they are competing with someone not even there. If you had a rough year you also do not want to discuss it to much. You do not want your new student to feel that if they are not just perfect that you will talk poorly about them.
If you choose to host again I applaud you! You are giving students a chance to broaden their horizons! Not just the Exchange student but also the students with whom they will come in contact with! If you decide it is just to much for you that is fine as well. You gave it your all and made a difference in the life of a student! That is amazing all in itself.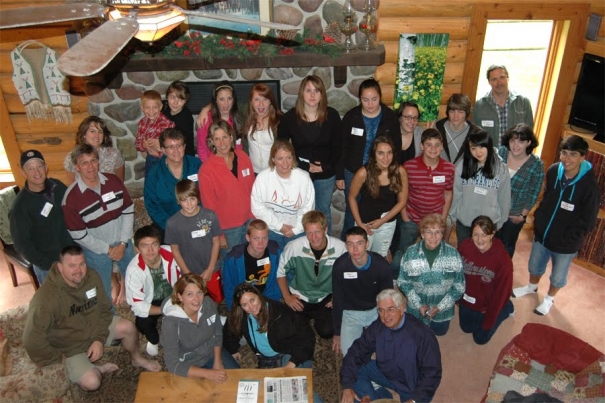 You have gone full circle! Way to go! There are bumps along the way, but that is life in general. Not every experience will be perfect, but with the help of your local representitives the chances of a pretty great year are really good! I wish you many wonderful adventures in your journeys as a Host Family!
Did you like this post?
Show your support and encourage us to work even harder by recommending it to your friends.
What to read next:
So you contacted your local representitive, picked your student, now the waiting begins for your first contact! This can be a very anxious time for you!

Congratulations! You have made the decision to host a student in your home! Now comes the hard part.. How to pick a student.

Hosting a Exchange Student is a very rewarding experience for all of you. The road ahead will be full of many exciting adventures and you will build memories to last a life time!
Become a member:

Discuss, ask questions & make friends from all around the world. Become a member and lets create a community where we respect and are extra nice to each other.