Saying goodbye to your exchange student
Your amazing 6 months to a year with your student is drawing ever so quickly to an end. You are all full of anxiety the closer it gets. You wonder if they will keep in contact, will the remember you in years to come? Did they have a wonderful year?
They are worried about going home to a country that for them basically stopped time while they were gone, going home to their natural family, and friends. They will also be upset about leaving you, their new family and all of their new friends.
Every last minut
You are going to want to have every last minute with your student. You may find yourself that they want to spend time with their friends. But you have to remember that they need to have their time to say their goodbyes to their friends as well. You can sit down with your student and discuss how you are feeling. They are most likely feeling torn about wanting to spend time with you but also their friends. Maybe you can even plan a special party for them to have with just their friends so that they can say "Good Bye" a couple days before they leave and then request that the last couple of days with just you.
As the last days draw ever near you will find yourself possibly sad, even angry over the thought of your student leaving. They have become a part of your family, and you may even be jealous of their natural family who the are going home to. These are natural and normal feelings. You have given a lot of yourself to your student as well as they to you. Enjoy your last few days together, maybe cook them their favorite "new" meal the night before they leave.
Be prepared for the tears to fall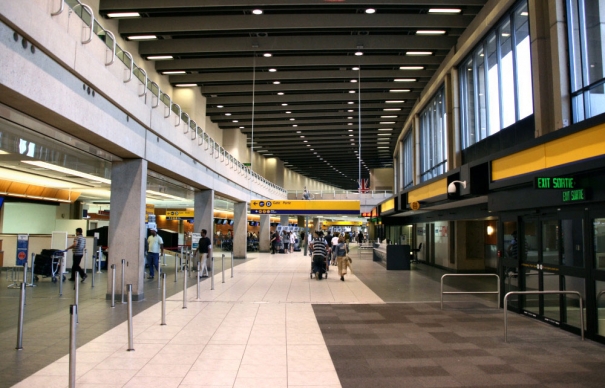 As you arrive to the airport be prepared for the tears to fall. You are saying goodbye possibly to never see them again and they are saying goodbye and yet are also a bunch of nerves about going home. Remember to think of what they are going through as well. Give loads of hugs. Make sure you have their home address, maybe even write them before they even leave so that when they get home there is a letter from you to them waiting.
You will return home and possibly there will be an emptiness. If you have other children they will also be going through a hard time. Focus on them, helping them and you will find by reassuring them, you will also be reassuring yourself.
Did you like this post?
Show your support and encourage us to work even harder by recommending it to your friends.
What to read next:

Now that your student has been home for a couple of months or maybe even a year, you might now find yourself wondering if you would want to host again..

Hosting an Exchange Student can be the most rewarding experience in the world. Bringing an Exchange Student into your home can have its pros and cons.

So many things to consider when Hosting an Exchange Student! Now you are probably wondering, "Will this cost us to host?" The answer is sort of mixed. I will explain...
Become a member:

Discuss, ask questions & make friends from all around the world. Become a member and lets create a community where we respect and are extra nice to each other.